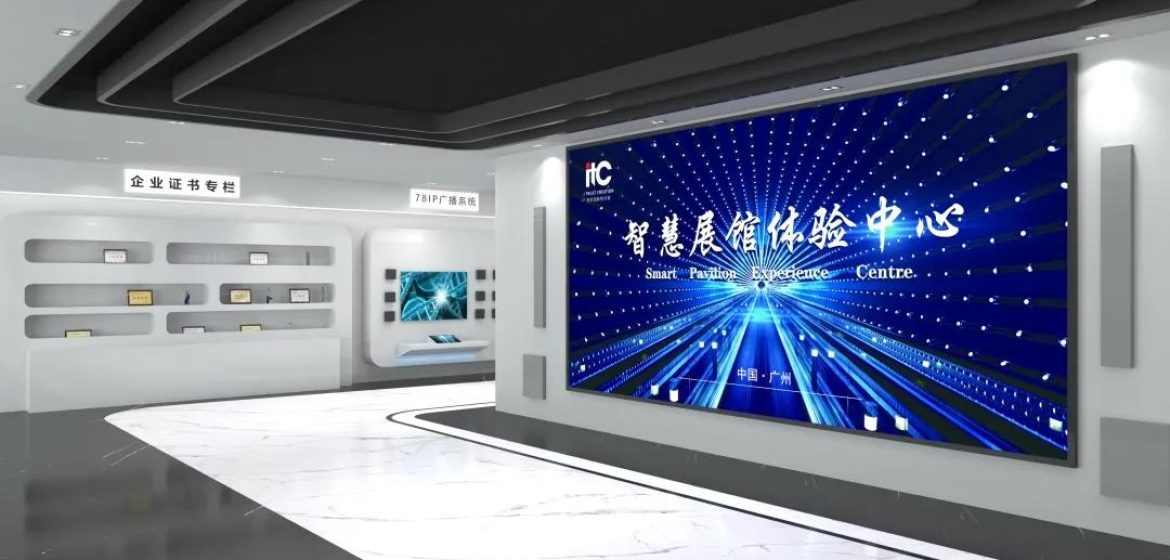 itc Debuts Newly Constructed Exhibition Hall
Covering a total area of 1,000 m², itc new intelligence exhibition hall has made its debut officially. 7 customized halls are equipped to showcase itc cutting-edge systems and robust solutions.
Let's start our visit journey of the new exhibition hall to explore itc advanced systems in different layouts!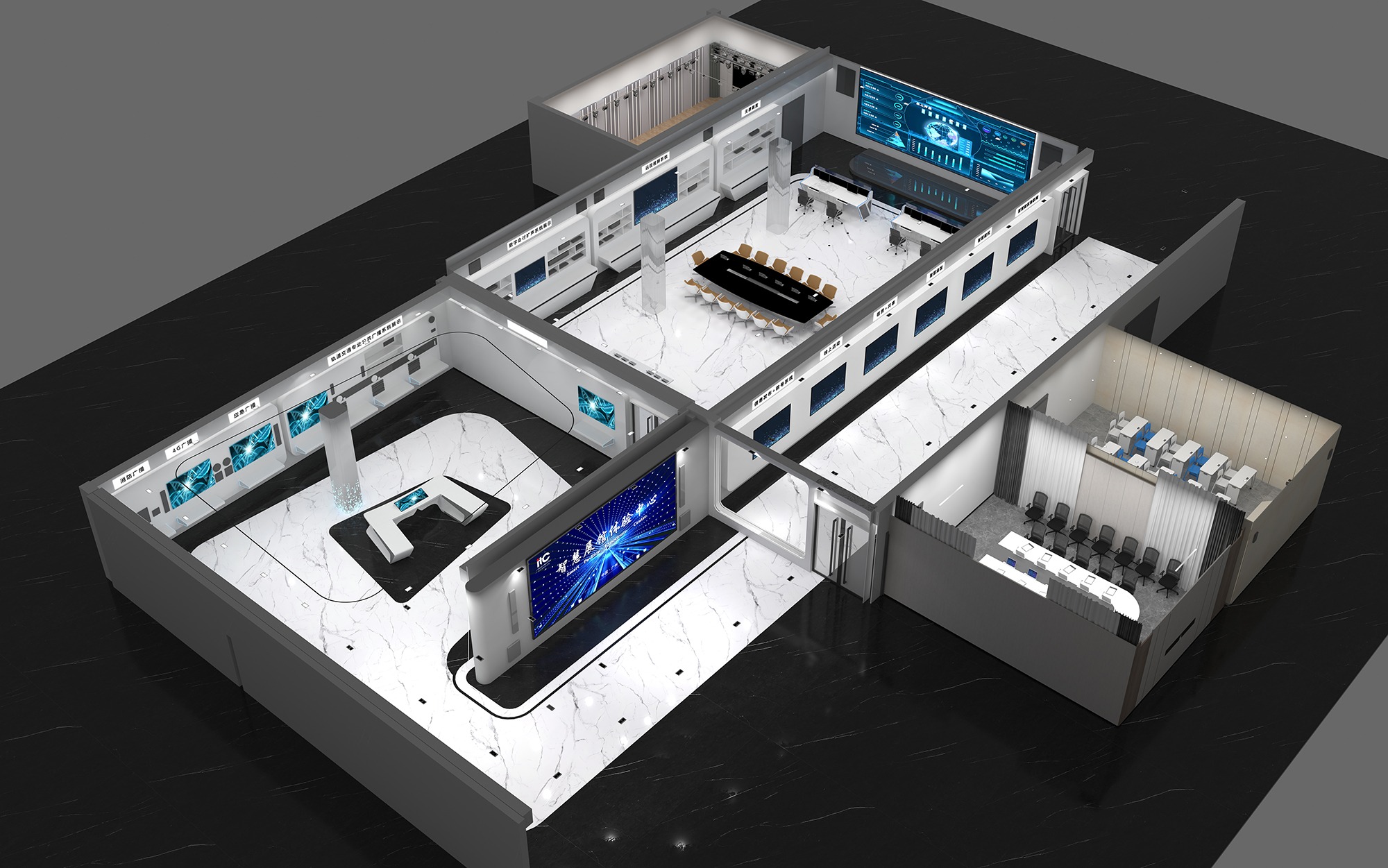 Preface Hall
Entering the exhibition hall, the first thing that comes into sight is a huge 1.25 Pixel Pitch LED Screen with high-resolution pitches and seamless splicing technology.
Also, you will be around with a clear, crisp voice delivered through the professional sound system.  A great sense of high-tech innovation has given its full play under the bright lighting and futuristic interior design.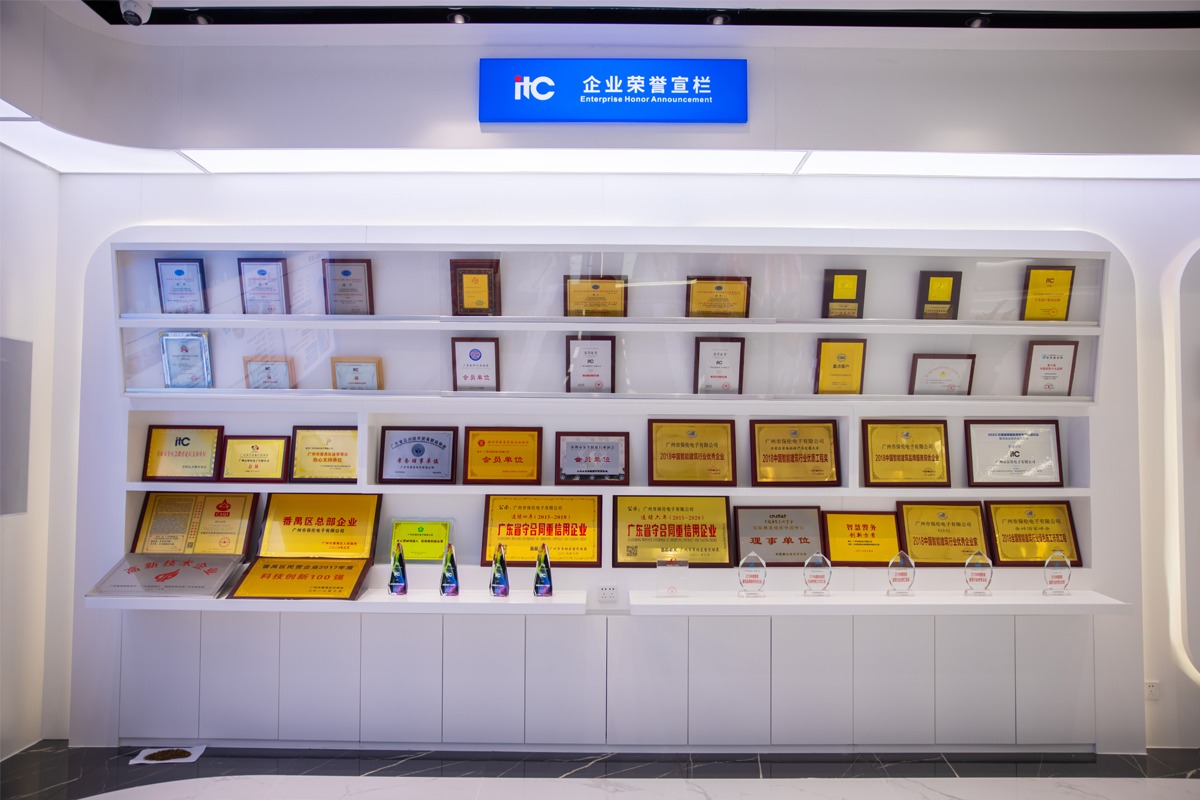 The right side of the preface hall stands Enterprise Development and Honor Announcement columns, witnessing the achievement and dramatic leap forward itc has made in this competitive industry so far.
PA System Experience Area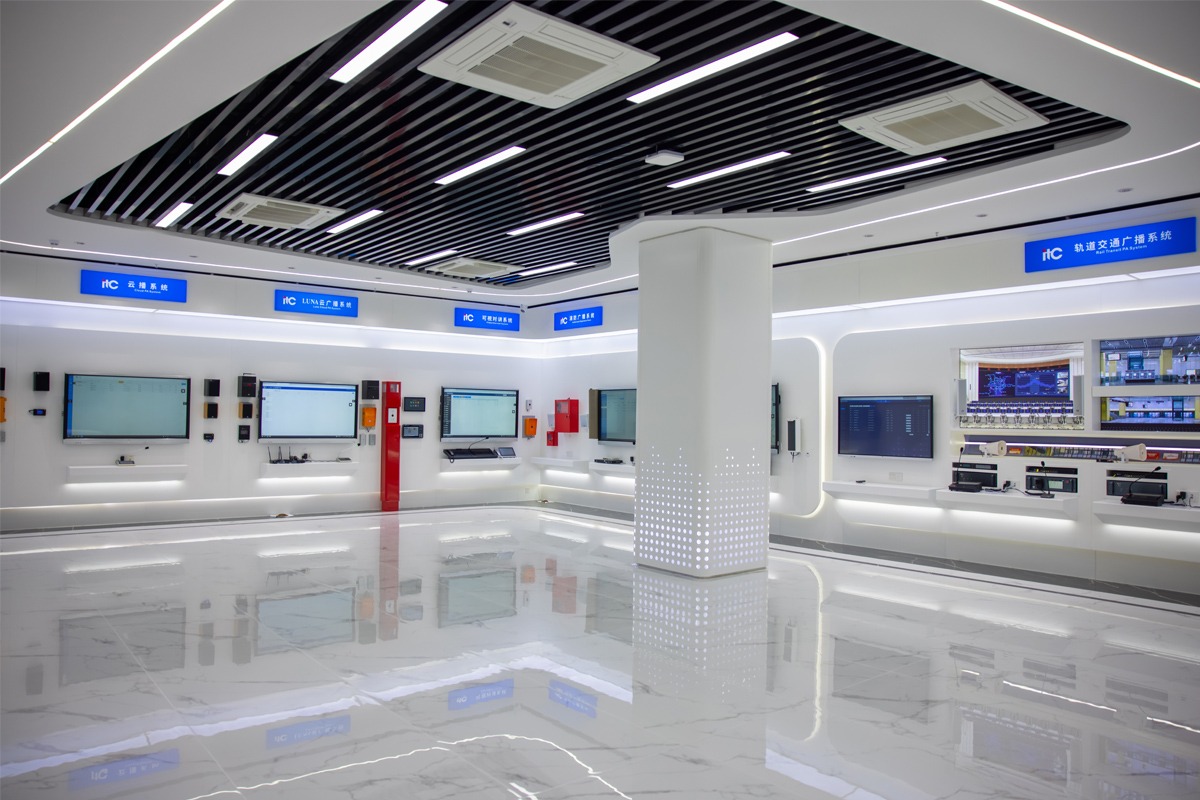 This exhibition area primarily features public address systems, such as the Cloud PA System, Luna Cloud PA System, Video Intercom System, Voice Alarm Evacuation System, Rail Transit PA System, Emergency PA System, and Train Vehicle System.
Among them, the Audiovisual Integrated Management Platform of Cultural Tourism presents the wide application of itc audio systems in the cultural tourism industry which include Power amplifier, Wall-mounted speaker, Active speaker, Column Speaker, and provide a comprehensive one-stop solution for the entire industry.
Command (Operation) Center Experience Area
The second exhibition area mostly displays conferencing systems including digital conference system, remote video system, video processing system, paperless system, cloud conferencing integrated management platform as well as Internet of Things.
The middle of the hall lies a conferencing table with a paperless conference system. You can get an interactive experience that deepens your awareness of the features and advantages of this versatile paperless system.
Professional Audiovisual Experience Area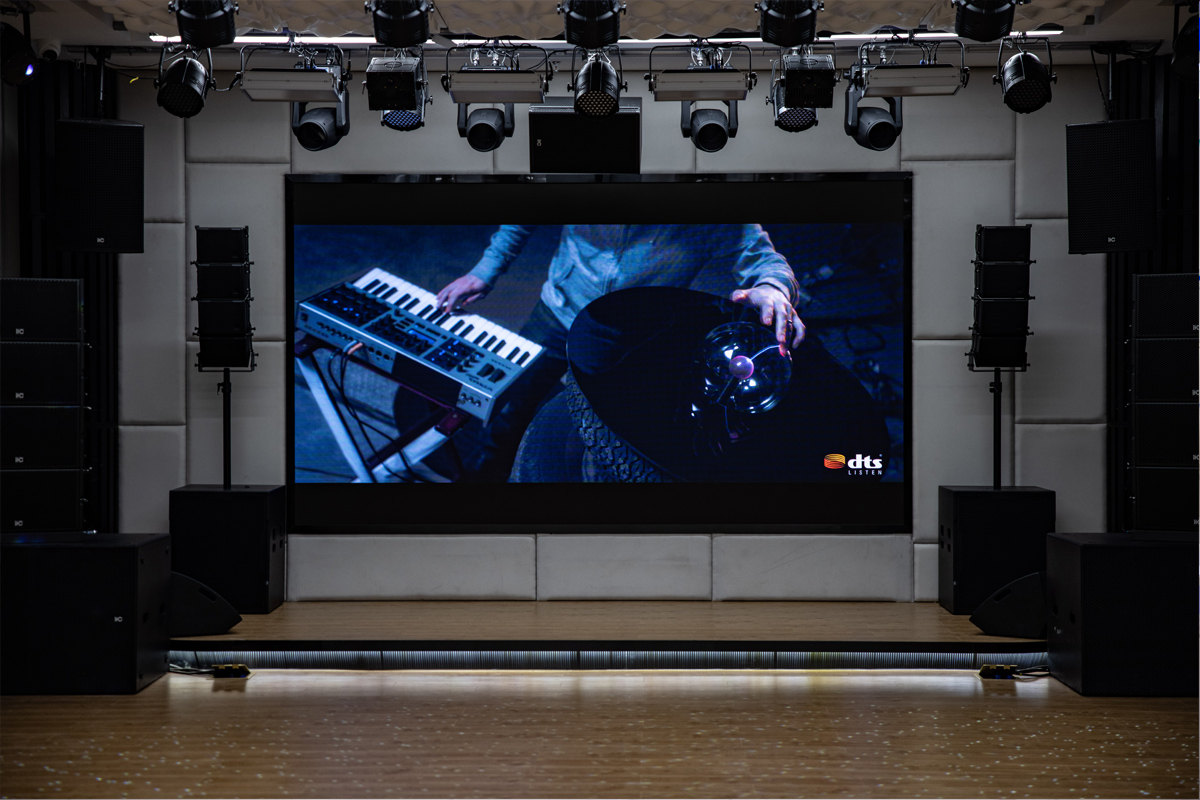 Here we meet the Audiovisual experience room, an immersive, interactive space that helps customers better understand the ultimate effect of itc audiovisual system, stage lighting and enjoy karaoke. Dolby Atmos goes beyond the ordinary listening experience, revealing every detail of the audio with unparalleled clarity and depth. The combination of LED display screen with high refresh rate and professional sound system brings you an unparalleled and energetic audiovisual experience.
A complete high-end system for karaoke containing the player, mixer, amplifier, speaker, microphone and monitor is also equipped in this experience area. You can engage in the most exciting karaoke party with itc professional equipment.
Intelligent Platform Experience Area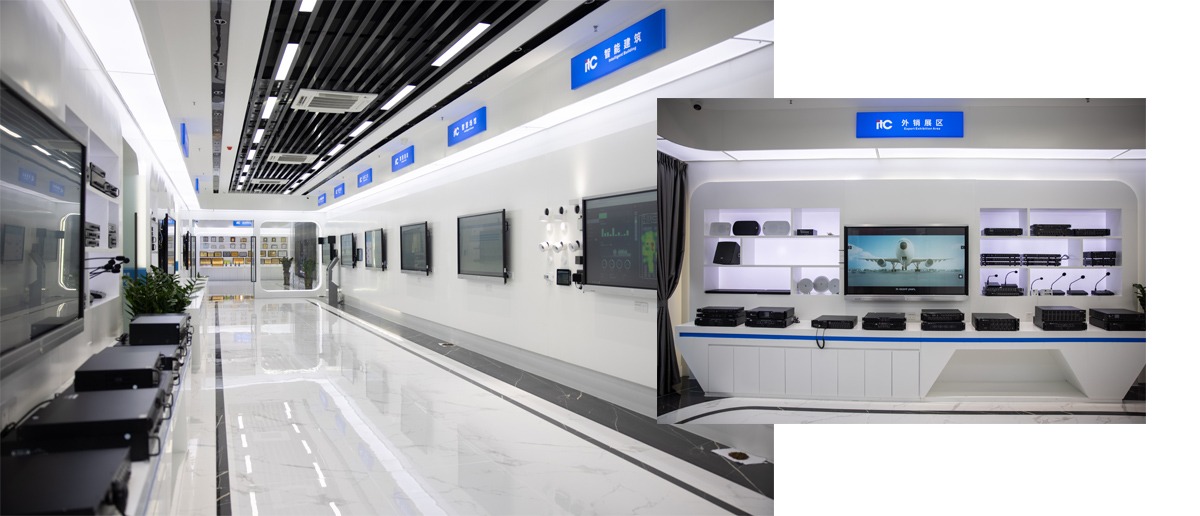 This exhibition area showcases itc advanced system solutions applied in multiple scenarios including hall, venue, hotel, building, education and workstation.
Intelligent Education Experience Area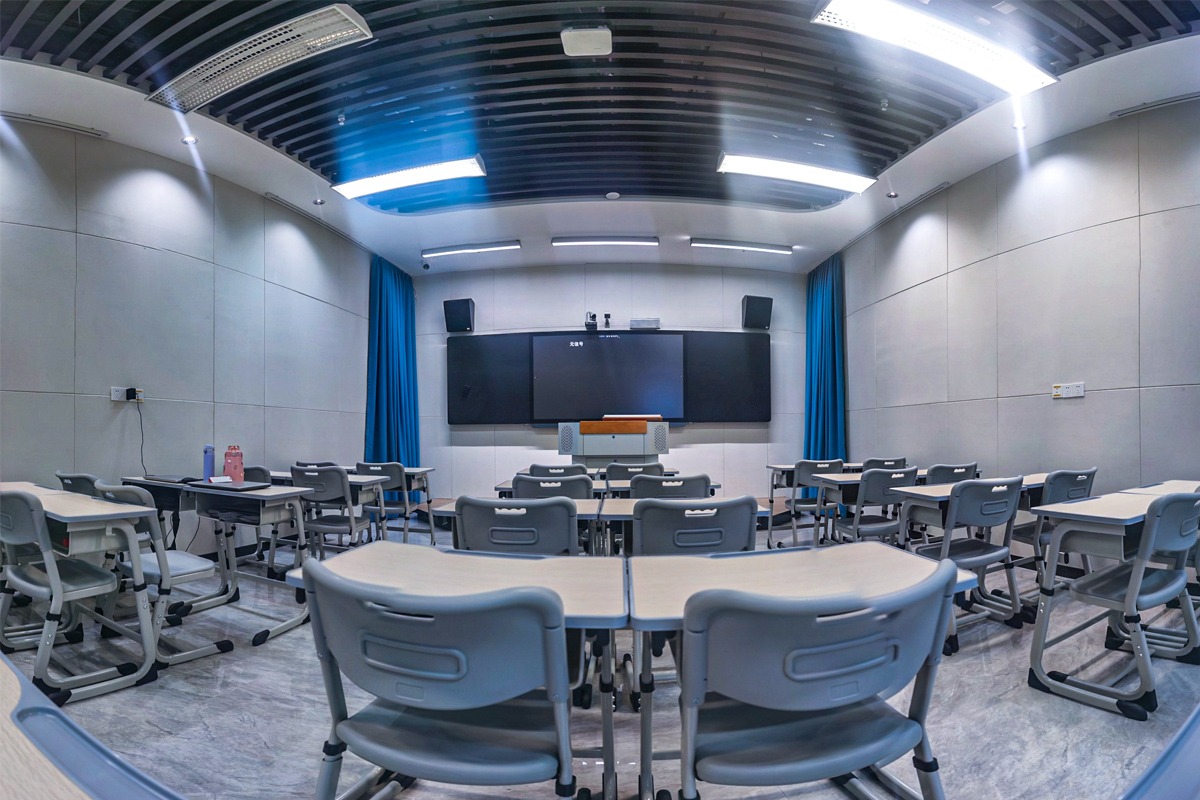 Furnished with itc latest interactive flat panel, central control system, pro sound system, recording broadcasting system, smart sensor, the intelligent Education unleashes the revolutionary teaching method and the next-gen learning environment that features great convenience and the highest level of flexibility.
Intelligent Conference Experience Area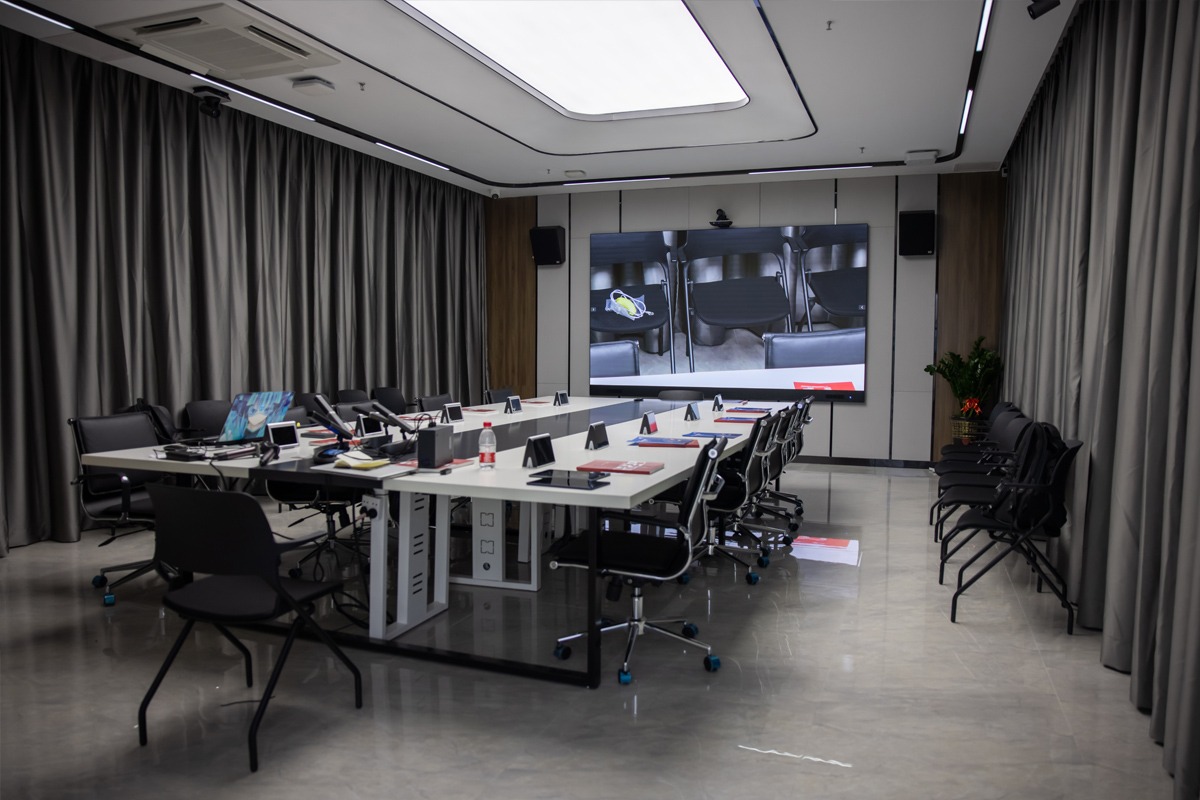 Equipped with LED display,  wireless conferencing system, professional sound system, centralized control system, Intelligent Meeting provides an exceptional collaborative experience that increases knowledge-sharing, encourages innovation, captures creativity and accelerates decision-making across your entire organization.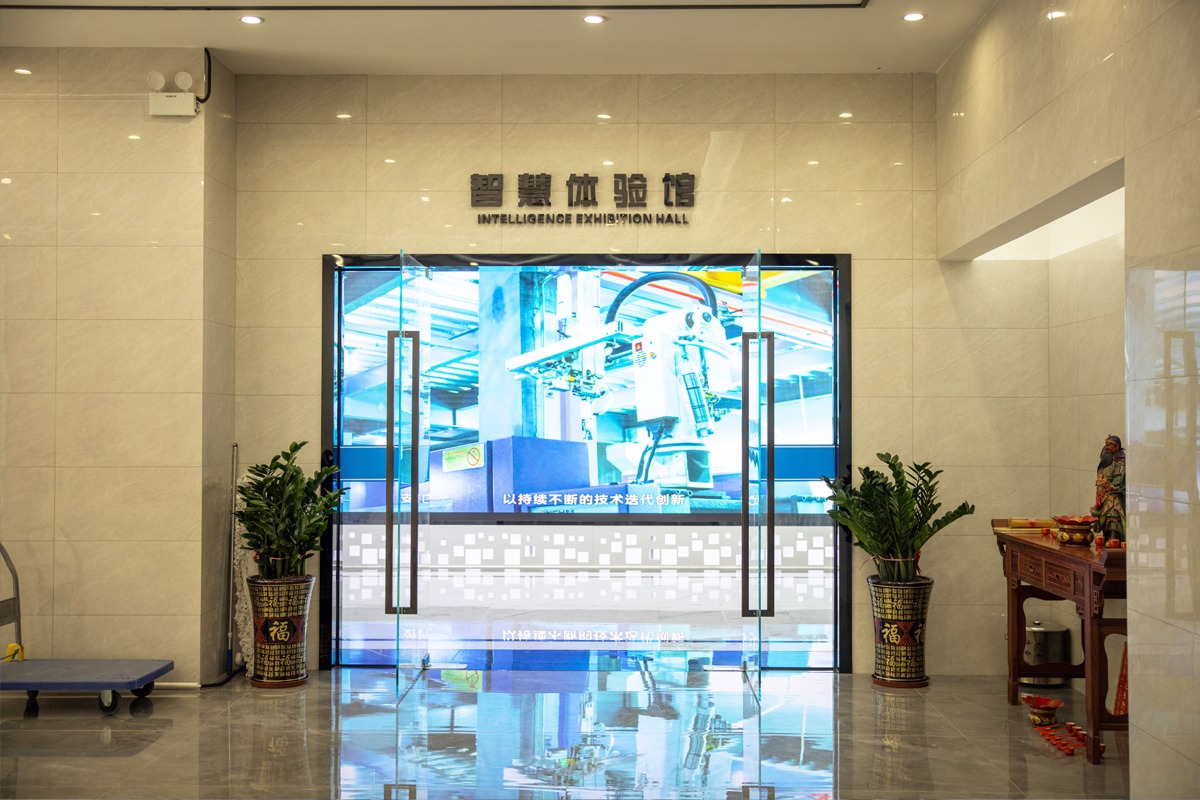 The new exhibition hall embodies the technological breakthroughs and innovation itc has achieved after years of effort. We will continue to move forward to unlock new growth opportunities and seek a global presence in the audiovisual industry.
NEXT POST
Already the latest article