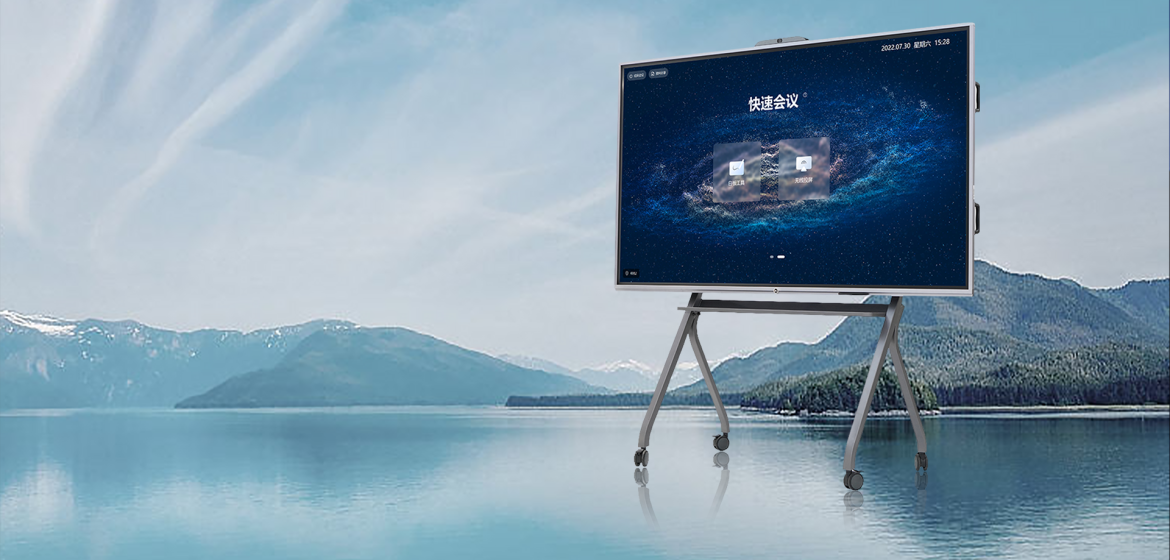 The itcHUB Smart Conference Interactive Flat Panel Boosts the Efficiency of Every Meeting!
Work cannot be done without meetings, which involve important aspects such as internal information dissemination, decision-making, consultation, and execution within an organization. Inefficient meetings not only consume employees' time and energy but also significantly impact their motivation. How can we make each meeting more effective? Recently, the newly released itcHUB Smart Conference Interactive Flat Panel has achieved significant technological innovation and breakthroughs, making every meeting twice as efficient!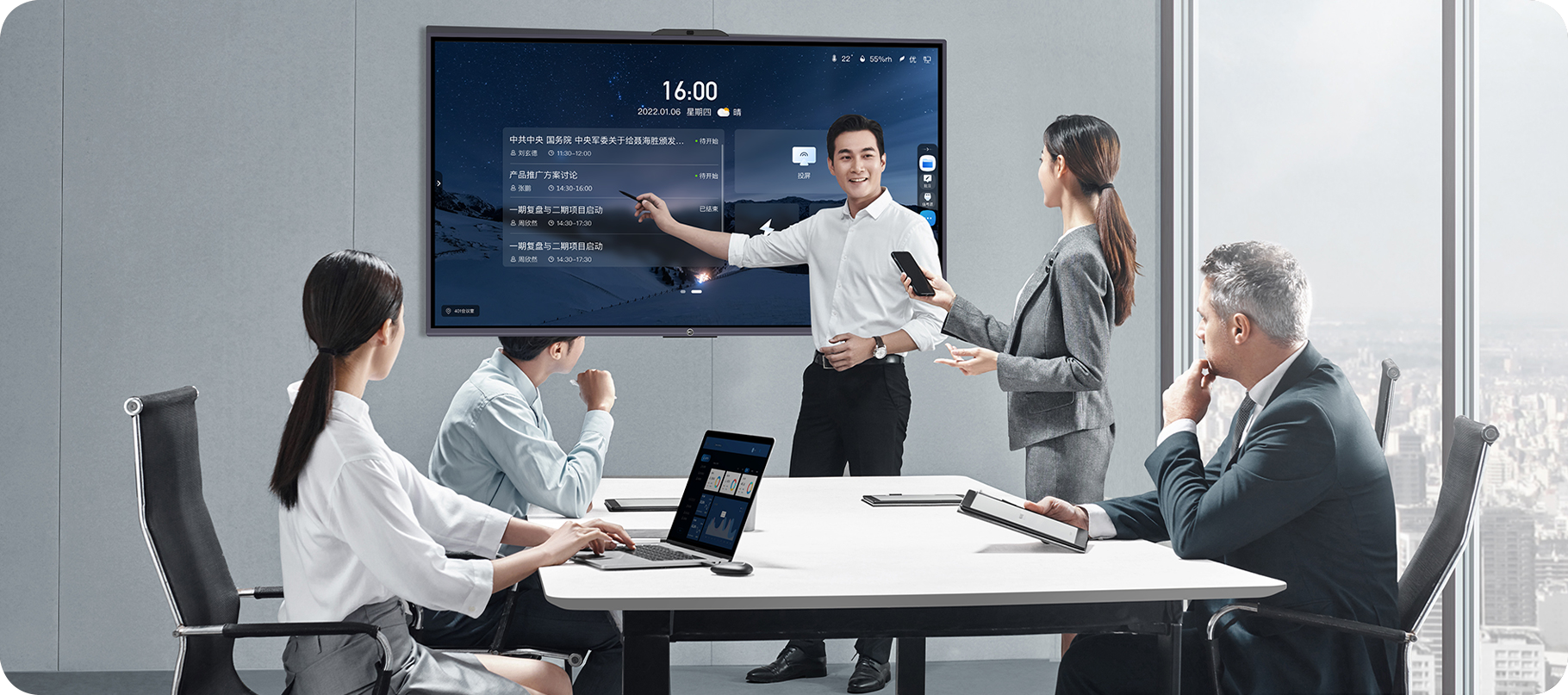 Breakthrough AI Features for Instantly Efficient Meetings
Gaze Wake-up: The interactive flat panel turns on when the camera detects someone looking at it.
Speaker Tracking: The camera automatically tracks the current speaker, keeping them centered on the screen.
Intelligent Framing: AI-powered intelligent framing adjusts the display size based on the number of participants in the meeting room.
OCR Recognition: OCR intelligent recognition quickly converts handwritten content into standard fonts and graphics.
Voice Assistant: The interactive flat panel can be controlled using preset commands, enabling automatic screen wake-up, sleep mode, and whiteboard activation.
The itcHUB Smart Conference interactive flat panel integrates biometric recognition, voice assistants, speech-to-text transcription, and other AI services, delivering a brand-new, seamless meeting experience that saves time and triggers efficient meetings instantly.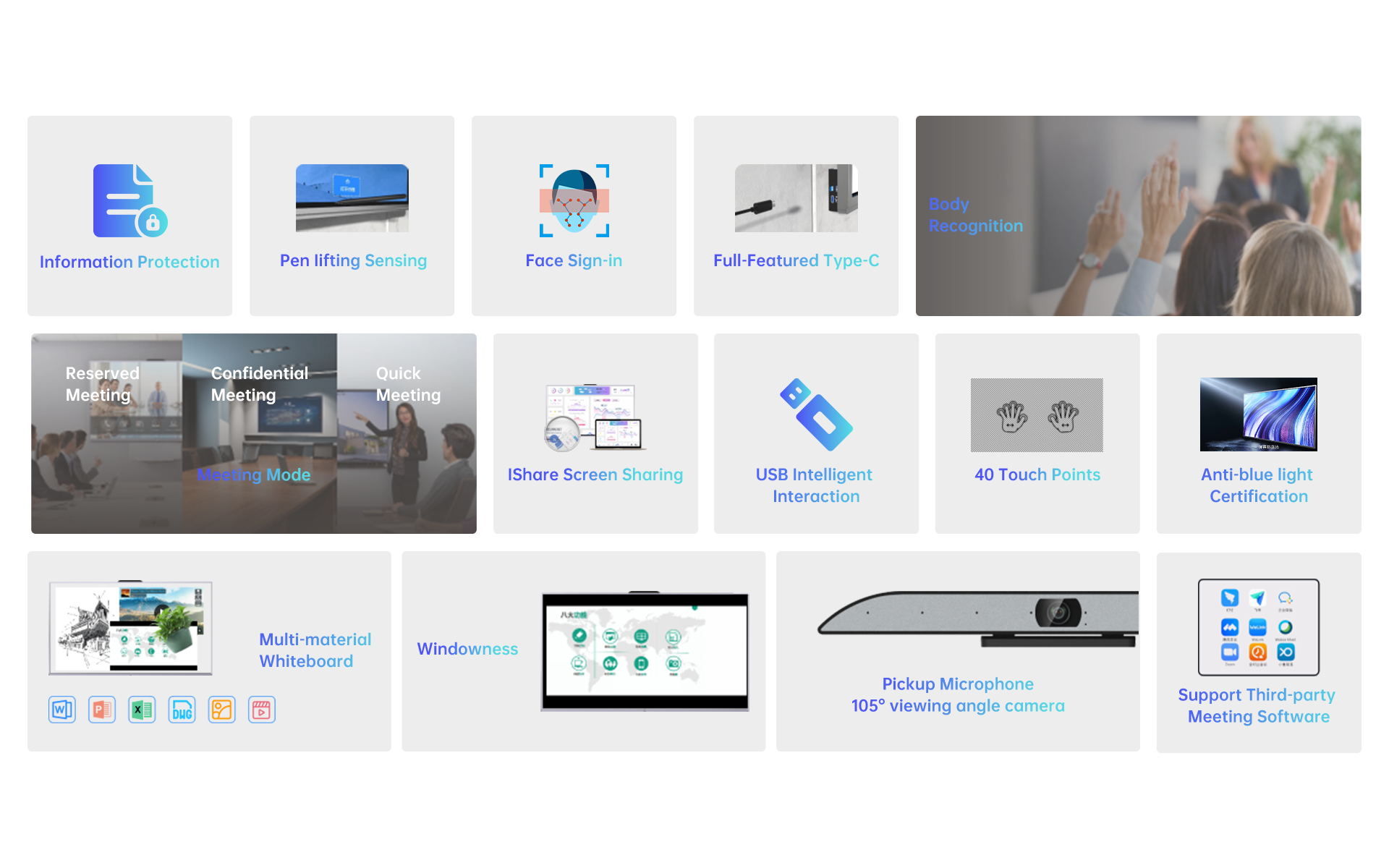 Intelligent Buttons, Compact Size, Great Intelligence
Built-in Infrared Transceiver: The intelligent buttons contain built-in infrared transceivers for centralized control of devices such as curtains, lighting, and microphones.
Temperature, Humidity, and Light Sensors: Through sensors that detect indoor temperature, humidity, and light levels, the tablet can intelligently adjust the air conditioning and screen brightness through IoT device integration.
Fault Feedback: The device can intelligently diagnose its own faults and provide feedback to the user through indicator lights on the buttons.
Compared to traditional switches, the newly designed intelligent buttons offer more functions and advantages. They feature a compact and minimalist appearance, providing an ultimate fingertip experience. With built-in infrared transceivers, temperature, humidity, and light sensors, the tablet continuously monitors the meeting room environment, providing a smarter and more convenient meeting experience.
Highlighting Interactive Details
Pen Detection: During the meeting, when the user picks up a pen, the system automatically displays the electronic whiteboard, facilitating quick note-taking.
Sidebar Menu: Both sides of the interactive flat panel feature a two-way sidebar with shortcut tools for quick access to writing, annotations, screenshots, and screen recording.
High-Precision Touch: The interactive flat panel can recognize touch objects as small as 1.6mm, accurately detecting touch positions.
Eye Protection Mode: The built-in eye protection mode effectively reduces harmful blue light radiation to the user's eyes. It ensures optimal safety and does not harm visual health during prolonged use.

The itcHUB interactive flat panel not only improves display, sound, and video effects but also introduces a completely upgraded system configuration. It is compatible and open, meeting all the expectations of smart conferences. It simplifies information sharing within your team, enables collaborative creativity, and facilitates seamless remote collaboration. The itcHUB interactive flat panel is not only applicable to the conference field but also widely used in remote healthcare, cultural and exhibition events, art education, and architectural design, among other diverse scenarios. It caters to various industry application needs, empowering high-quality development in every sector!